Should I borrow on my royalties, or sell?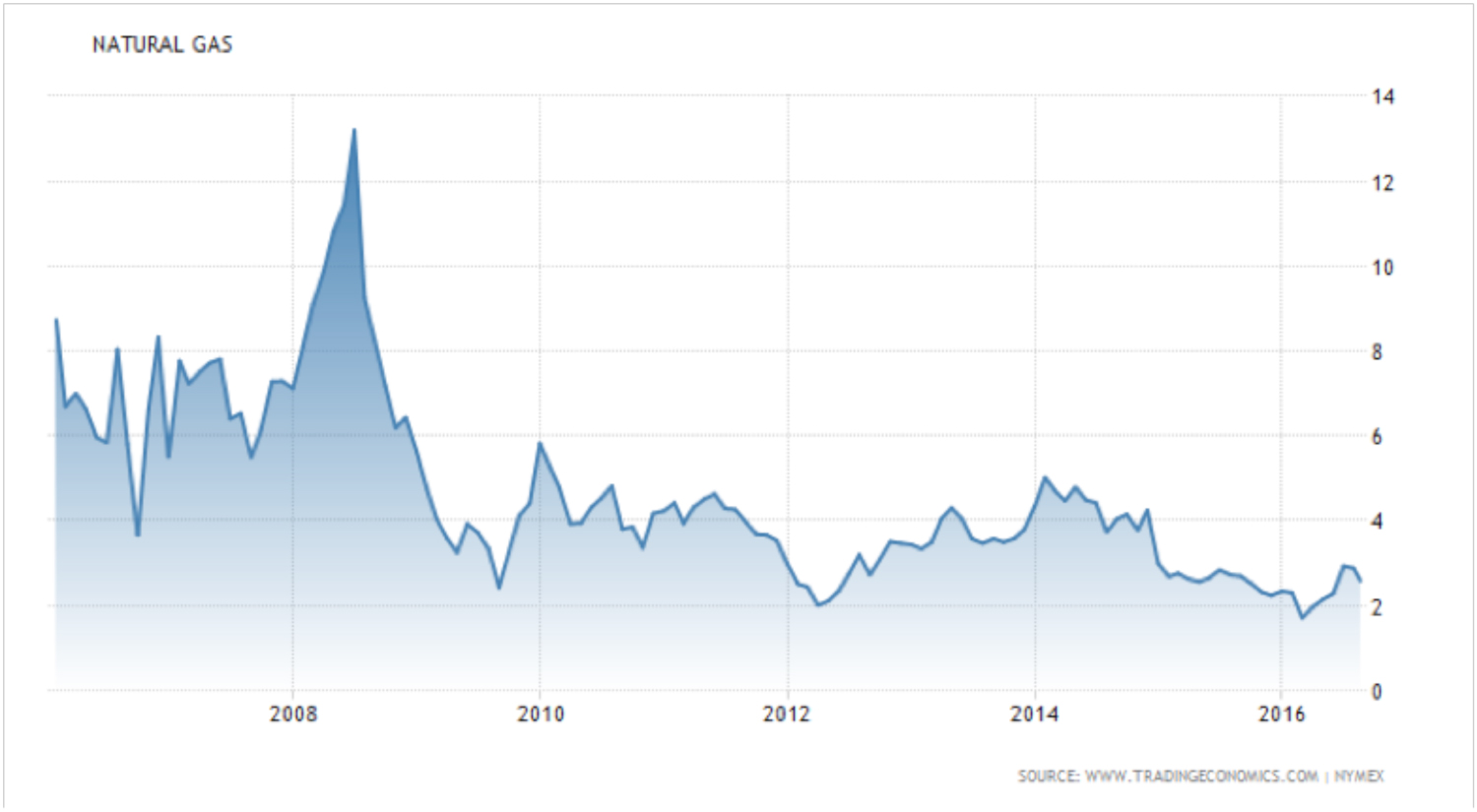 Natural gas price forecast / confidence interval which suggests continued rising of natural gas prices at the Henry Hub.
If you sell you royalties they are gone forever, if you borrow you continue to get the excess of the repayments back, AND you keep your valuable asset. If you sell now, you get the least for your royalty, if you hold on to it, you could sell in the future for a multiple of 50, 60 or 80 times your average monthly check.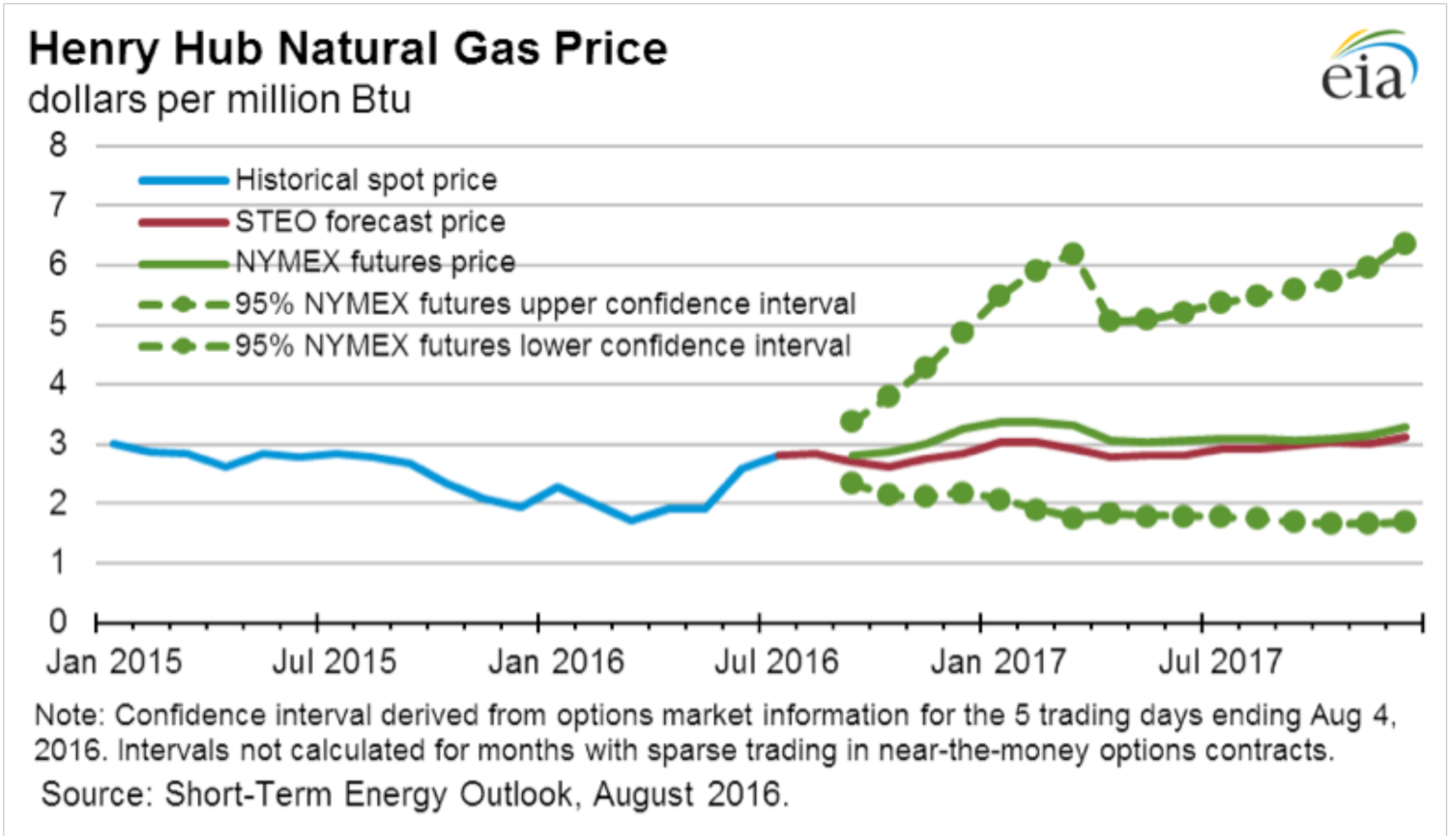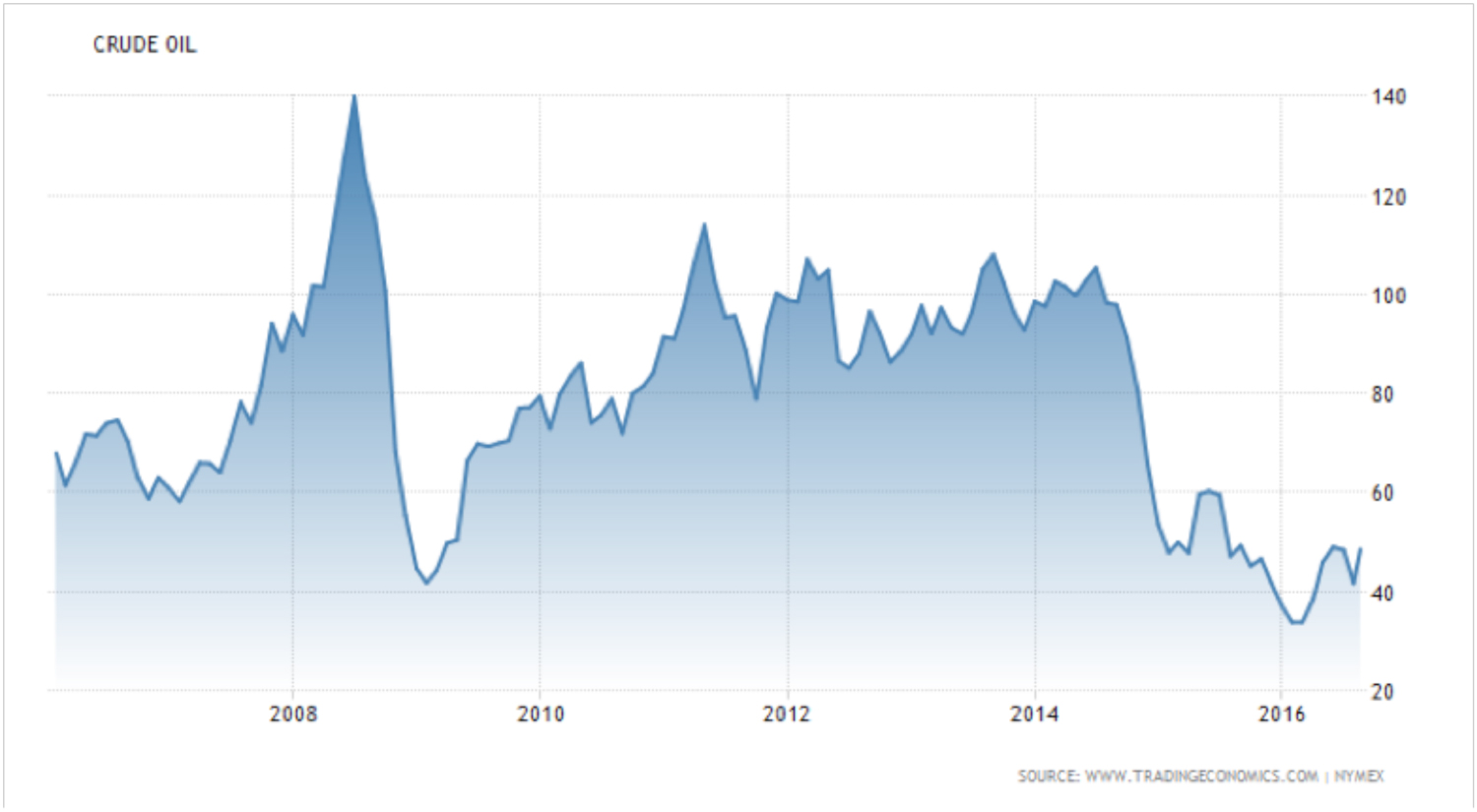 Crude Oil price forecast / confidence interval which suggests continued rising of West Texas Intermediate prices.
It just makes sense to hold on to your royalty, borrow against it like a 2nd mortgage, and keep your "equity" safe for the future. If, of course you need more money immediately, you have no choice but to sacrifice your valuable royalty and sell at a much lower price now. Why sell now, when oil and gas are at record lows? Wait, borrow against your royalty, and sell in the future if you need to.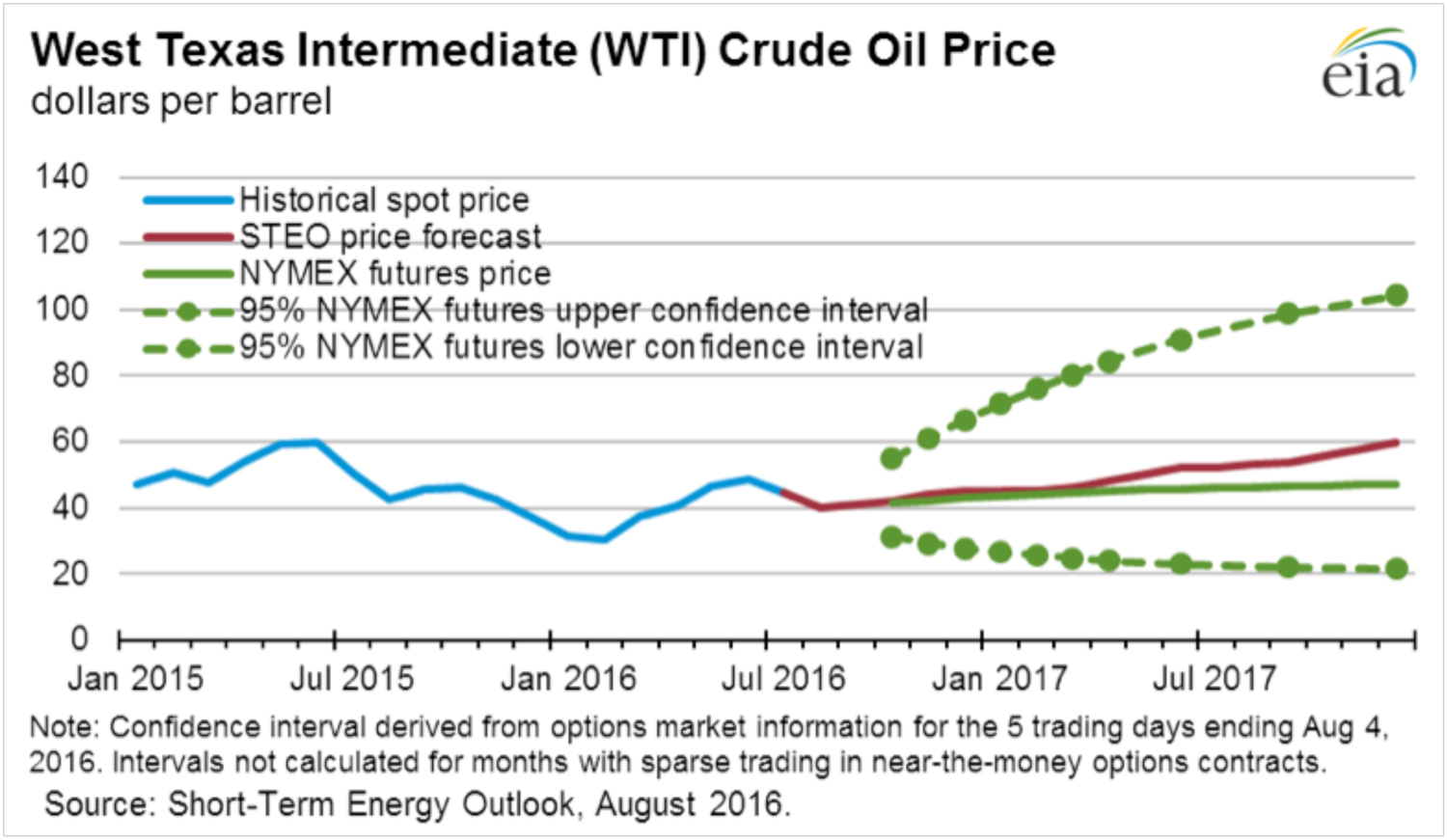 We know oil and gas, and for that reason, unlike your local bank, we recognize the value of your producing royalty interest. Your loan is secured by your future royalty payments, and for that reason, we do not conduct credit checks. We make loans secured by Texas producing royalties. We will consider loans secured by producing properties in other states.
We appraise your property and will loan up to 60% of its value. As a general rule of thumb, we can loan up to 25 times the average monthly revenue from your producing property. We make loans ranging from $5,000 to $75,000.
How the process works:
Contact Don: 1-970-668-0135.
Email us: info@royaltylend.com
Fast track your application by faxing or emailing: last 3 royalty check stubs, division orders, and proof of ownership (for example deed or probate documents).
FAX: 970-547-4518.
Submit a simple application and provide copies of the last three royalty check stubs for evaluation.